USDJPY remains inside a bullish channel and making higher highs and higher lows. Trend is clearly bullish as we explained in previous analysis. Today we see why price bounced off 108.65 to new short-term highs.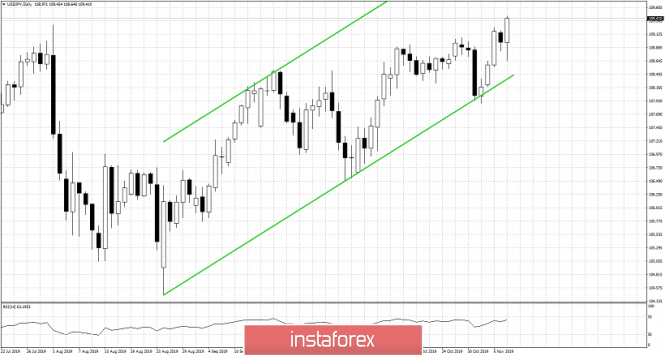 Green lines -bullish channel
So far USDJPY has respected the lower channel boundary. Price has remained inside the bullish channel and that is another reason why we remained bullish as well. Price is making new higher highs but we have a slight bearish divergence in the Daily RSI.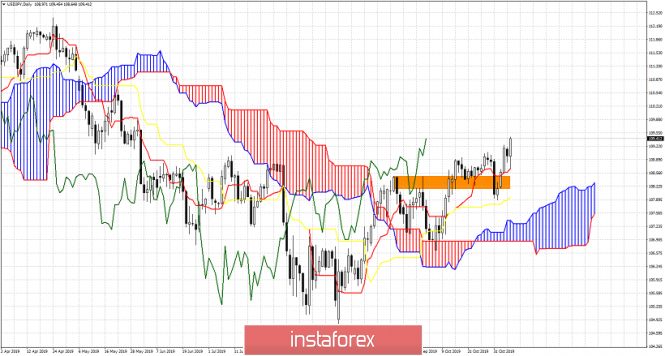 Orange rectangle - support
USDJPY pulled back towards the tenkan-sen (red line indicator) and held above it. Price bounced off this support area and is making new highs. In Ichimoku cloud terms trend remains bearish and today's low is important for the short-term trend and could be used as stop from traders.
The material has been provided by InstaForex Company -
www.instaforex.com

Fatal error: Uncaught Exception: 12: REST API is deprecated for versions v2.1 and higher (12) thrown in /var/www/forex-winner.com/htdocs/wp-content/plugins/seo-facebook-comments/facebook/base_facebook.php on line 1039