USDCAD has so far made one attempt at the resistance area of 1.3380 but it got rejected. Short-term price action though looks like bulls are just getting ready for a break out as a bullish flag has been formed.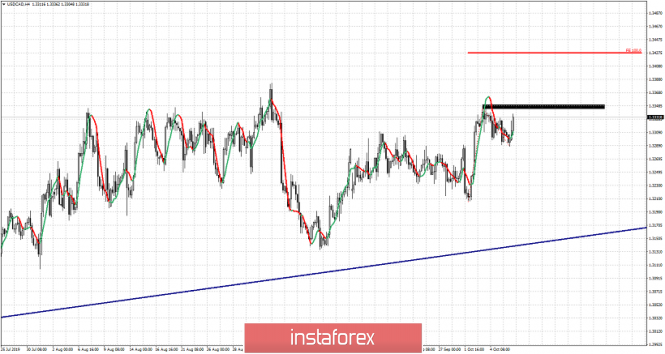 Black rectangle - short-term resistance
Price has formed a bullish flag pattern and we see price now trying to break out of the flag. With resistance at the black rectangle area, we see price reaching at least 1.3430 if we break above 1.3350. We are short-term bullish as long as price holds above 1.3285. The 1.3350-1.3380 is a major resistance area and a break above it will open the way for a move above 1.35.
The material has been provided by InstaForex Company -
www.instaforex.com

Fatal error: Uncaught Exception: 12: REST API is deprecated for versions v2.1 and higher (12) thrown in /var/www/forex-winner.com/htdocs/wp-content/plugins/seo-facebook-comments/facebook/base_facebook.php on line 1039