USDCAD has started a move higher above 1.31 after bottoming around 1.30 when we noted the bullish divergence signs. USDCAD has the potential to move higher in order to retrace at least 38% of the downward move from 1.3565.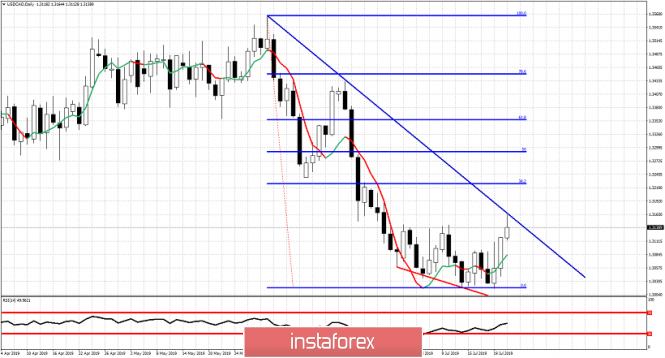 Red line - bullish divergence
Blue line - resistance
USDCAD is bouncing towards the downward sloping resistance trend line. I expect this trend line to be broken and price to reach at least the 38% Fibonacci retracement level. USDCAD is showing short-term bullish reversal signs and a good risk reward opportunity favoring bulls is seen here. Support and stop level for bulls is 1.3015 and target is at 1.3230 and higher. Any pull back is considered buying opportunity for the short-term.
The material has been provided by InstaForex Company -
www.instaforex.com

Fatal error: Uncaught Exception: 12: REST API is deprecated for versions v2.1 and higher (12) thrown in /var/www/forex-winner.com/htdocs/wp-content/plugins/seo-facebook-comments/facebook/base_facebook.php on line 1039