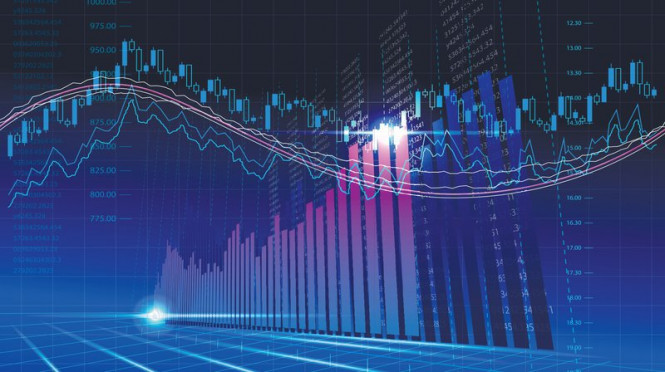 Tuesday turned out to be difficult for the US stock market. The sectors of finance, oil, gas and raw materials showed negative dynamics. As a result, the stock market plummeted.
The Dow Jones lost 0.55%, the S&P 500 fell by 0.63%, and the NASDAQ Composite dropped by 0.10%. The leaders of the fall were the shares of The Travelers Companies Inc whose price fell by 3.13%. Apple Inc lost 2.65% to trade at 121.10.
The leaders of growth among the Dow Jones components were Walt Disney Company shares that rose by 3.19% to settle at 128.96. The worst performing company was The Travelers Companies Inc with its shares falling by 3.13% to 112.89.
The top performer among the S&P 500 index components was Waters Corporation which grew by 7.08% to trade at 216.45, while Royal Caribbean Cruises Ltd lost 13.20% to 60.61.
The best growth among the NASDAQ components showed Medigus Ltd ADR which rose by 52.91% to 2.890. Loop Industries Inc, in turn, crushed by 32.56% to settle at 7.83.
On the New York Stock Exchange, the number of securities that fell in price exceeded the number of those that showed growth which is 2,085 and 991 respectively. 94 shares remained practically unchanged.
BlackRock Inc reached a historical high, rising by 3.91% to 638.96. Gulfport Energy Corporation shares, on the contrary, fell to historic lows. It lost 29.78% to trade at 0.359.
Meanwhile, gold futures for December also lost 1.78% to trade at $1,894.55 per troy ounce. At the same time, WTI crude futures for November rose by 1.95% to $40.20 per barrel. Brent oil futures for December remained unchanged to trade at $42.42 per barrel.
On the Forex market, EUR/USD rose by 0.03% to hit 1.1748, while USD/JPY rose by 0.01% to settle at 105.48.
In total, the American economy, given the long-term impact, will lose more than $16 trillion due to the pandemic, according to the Treasury Department data. This is 90% of the annual US GDP. Half of this amount is the income lost during the recession caused by the pandemic.
Keep in mind that this forecast is only relevant if coronavirus is taken under control in 2021. Economists are confident that the coronavirus infection is the biggest threat to the prosperity and well-being of the United States. Last time, the same situation happened during the Great Depression. They also say that the economic damage from the spread of the virus will be more severe than from a conventional war in Iraq.
According to the latest data from Johns Hopkins University, more than 7.79 million cases of COVID-19 infection have been recorded in the United States. 215 thousand people died. The United States has a leading number of infected people and deaths.
The material has been provided by InstaForex Company -
www.instaforex.com

Fatal error: Uncaught Exception: 12: REST API is deprecated for versions v2.1 and higher (12) thrown in /var/www/forex-winner.com/htdocs/wp-content/plugins/seo-facebook-comments/facebook/base_facebook.php on line 1039