Trading Plan 05/11/2018
Overall picture of The: the OTHER to Fed and by important events.
Since November 5, the United States resumed sanctions against Iran. However, the Europeans and China are still holding the agreement with Iran.
It will make it possible to decide whether or not to go for it. to overcome the resistance of the opposition.
The main thing is the meeting on Wednesday, November 7th. It is a strong outcome.
Pound: We buy from the rollback is not higher than 1.2935.
Alternative - we sell from 1.2690.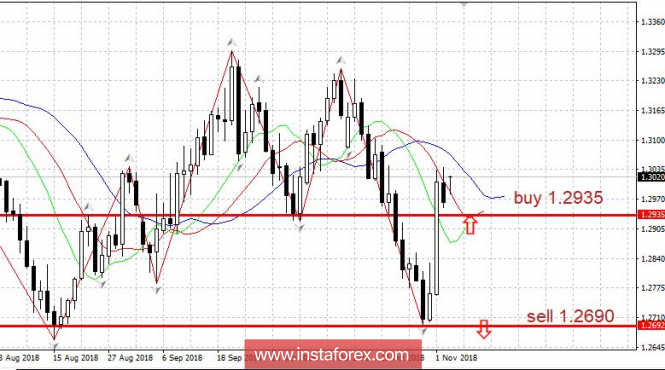 The material has been provided by InstaForex Company -
www.instaforex.com

Fatal error: Uncaught Exception: 12: REST API is deprecated for versions v2.1 and higher (12) thrown in /var/www/forex-winner.com/htdocs/wp-content/plugins/seo-facebook-comments/facebook/base_facebook.php on line 1039