In our last analysis on USDJPY we noted that the bearish rejection at 106.30 has turned us bearish and if price were to break below 105.90 and 105.35 we should next see a move towards 104.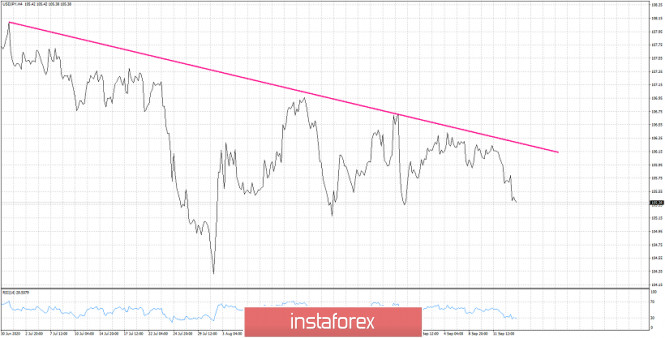 Pink line - resistance
We remain bearish USDJPY as long as price is below the long-term downward sloping trend line resistance. Price got rejected and has now broken below the first important short-term support at 105.90. Now it is challenging the next important support at 105.35. Breaking below it will open the way for a move towards 104.
The material has been provided by InstaForex Company -
www.instaforex.com

Fatal error: Uncaught Exception: 12: REST API is deprecated for versions v2.1 and higher (12) thrown in /var/www/forex-winner.com/htdocs/wp-content/plugins/seo-facebook-comments/facebook/base_facebook.php on line 1039