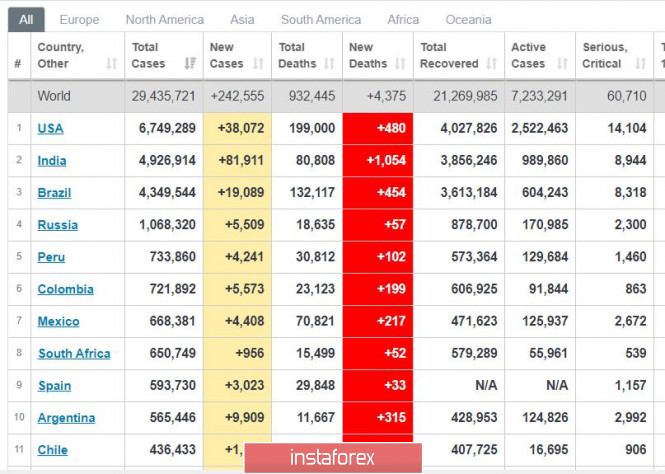 COVID-19 update: A steady improvement is observed in the United States and Brazil, having a decrease in daily incidence for several days already.
India also saw a decline of about 20%, well below very high values recorded earlier.
In Europe, a surge in cases was seen in Spain, France and Britain, and in Israel, a strict quarantine for 2 weeks, from September 18, was introduced.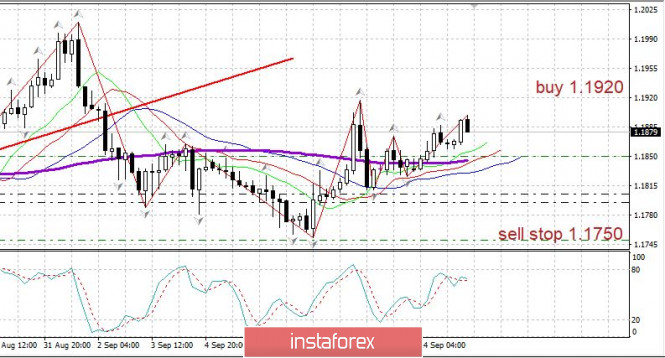 EUR / USD - Another rise could occur, especially since ahead is an important Fed meeting, during which updated forecasts for the US economy will be released.
Open long positions from 1.1850 or from 1.1920;
Sell shorts from 1.1750.
The material has been provided by InstaForex Company -
www.instaforex.com

Fatal error: Uncaught Exception: 12: REST API is deprecated for versions v2.1 and higher (12) thrown in /var/www/forex-winner.com/htdocs/wp-content/plugins/seo-facebook-comments/facebook/base_facebook.php on line 1039