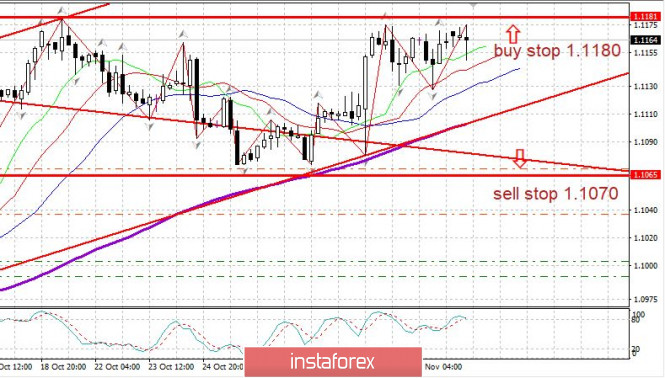 The opening of the week is calm.
The topic of Brexit has left the forefront – Britain's exit from the EU is postponed until January 31. Britain is preparing for parliamentary elections on December 12 – the final version of the agreement with the EU will be determined by the results of the elections – up to a new referendum on keeping Britain in the EU, which is proposed by the Labor Party.
News: The main report on the US economy – on Tuesday – the ISM services sector – will there be a noticeable decline?
EURUSD: consolidation continues at the very edge of resistance on the way up.
We expect a breakthrough to the top of the zone of 1.1180 – 1.1200 and a move to 1.1260.
We buy the euro from the pullbacks and the breakdown of 1.1180, stop at 1.1135.
The material has been provided by InstaForex Company -
www.instaforex.com

Fatal error: Uncaught Exception: 12: REST API is deprecated for versions v2.1 and higher (12) thrown in /var/www/forex-winner.com/htdocs/wp-content/plugins/seo-facebook-comments/facebook/base_facebook.php on line 1039