Good day, dear traders! I present to your attention a trading idea for the USDJPY pair.
Today, at 08:20 London time, the United States and China agreed to cancel mutual tariffs
This is good news for the Japanese yen, and as part of the bullish trend, we recommend taking long positions on the yen with the first target – to update the July extremum at 109.350.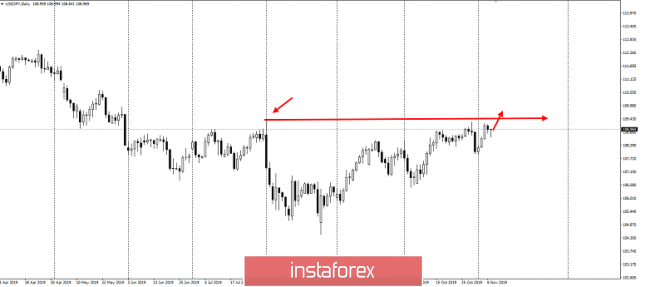 As part of the overall bullish trend on the spot – this news will strengthen the trend and allow you to earn on longs. As the great Jesse Livermore said: "The probability of the continuation of the trend is always higher than the probability of a reversal." Especially on such good news – I will add.
The second target can serve as around the level of 110.
Good luck with trading and see you in the evening on the next trading idea.
The material has been provided by InstaForex Company -
www.instaforex.com

Fatal error: Uncaught Exception: 12: REST API is deprecated for versions v2.1 and higher (12) thrown in /var/www/forex-winner.com/htdocs/wp-content/plugins/seo-facebook-comments/facebook/base_facebook.php on line 1039