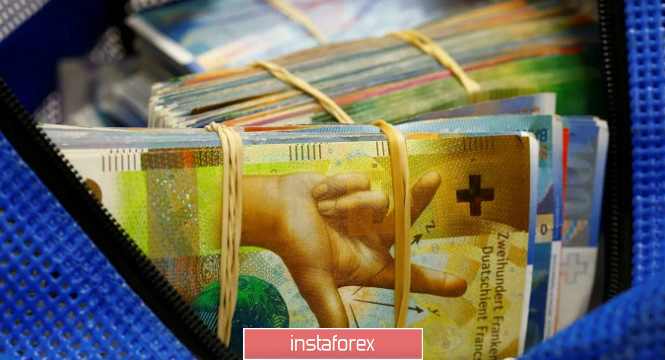 The dollar jumped up during the US trading session yesterday, so as a result, the USD / CHF pair closed with a bullish engulfing pattern.
If you can recall the strategy we presented on October 5 , we have already tried to increase the quote from a 50% bullish daily impulse. However, we dropped it the day after.
But now, I would like to suggest again this strategy, as I'm betting on a continued rise of the USD / CHF pair in the market.

In fact, a strong three-wave pattern has already formed in the daily chart, with which wave A is the initiative seen last September. As of the moment, the market is standing at half of this initiative, and has the potential of moving upwards, towards price levels 0.63 and 0.94. However, this bullish idea will be canceled if the quote drops below 0.905.
Nonetheless, the profitability of this approach is 2 to 1.
Good luck!
The material has been provided by InstaForex Company -
www.instaforex.com

Fatal error: Uncaught Exception: 12: REST API is deprecated for versions v2.1 and higher (12) thrown in /var/www/forex-winner.com/htdocs/wp-content/plugins/seo-facebook-comments/facebook/base_facebook.php on line 1039