The Russian market is growing again with an RTS Index of 5.5% and an MICEX Index of 4%.
Yesterday, the US indices are at 10%.
Markets grew enormously from the Fed with more than $ 1 trillion. The package of assistance from the US Congress and Trump is expected today which costs around $ 2 trillion.
However, this is not growth yet, but only a rebound. In early April, the markets are expected to receive a huge portion of the negative from the economy. Meanwhile, the coronavirus outbreak in the United States already sprang to 54,000 patients. Also, the United States is already planning on blocking Europe's most vulnerable country at this current situation which is Italy, with 69,000 number of total cases at present.
In Russia, there was a huge jump in the number of patients noting 150 new cases in March 25, with a previous record of 495 cases on March 24. That is a rate of 30% new cases per day. This is the result of not conducting tests in the previous weeks and when they finally started testing, the number of cases already increased. Also, due to the lateness of the implementation of the quarantine measures, especially in Moscow where there is still continuous work - and this is the biggest blow to quarantine measures.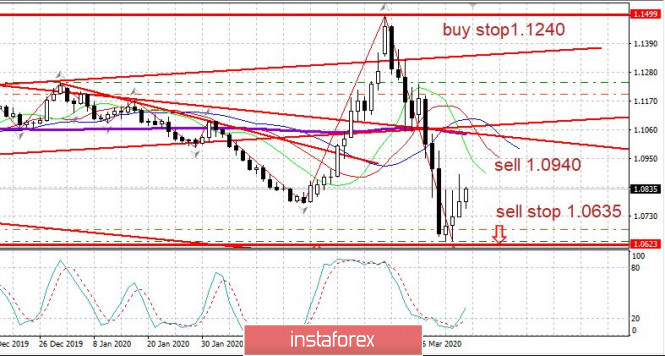 EURUSD - range.
Sell with a break down from 1.0635.
You can sell from 1.0940.
The material has been provided by InstaForex Company -
www.instaforex.com

Fatal error: Uncaught Exception: 12: REST API is deprecated for versions v2.1 and higher (12) thrown in /var/www/forex-winner.com/htdocs/wp-content/plugins/seo-facebook-comments/facebook/base_facebook.php on line 1039