Minutes ago the FED announced that its cutting rates to zero and the launch of a $700billion quantitative easing program. This will at least initially put USD under lots of pressure. As we explained in our last analysis EURUSD bulls want to see a higher low.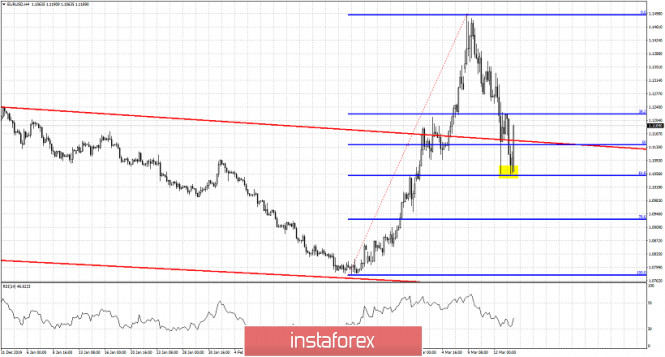 Red lines - broken wedge pattern
Blue lines -Fibonacci retracement
Yellow rectangle- key support level
EURUSD is bouncing again after the FED intervention. Price had stopped at a major support level as we explained in our last analysis. EURUSD could very well have formed a higher low and could now start its new upward move that will eventually push price towards 1.17-1.18. For this to come true we need to see a sequence of higher highs and higher lows. At the same time we should not see price break below the yellow rectangle area and last week's lows.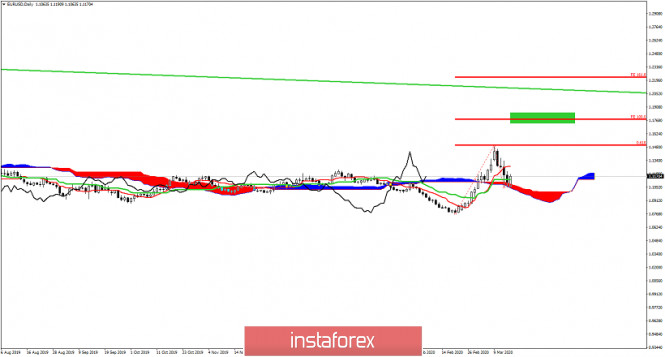 EURUSD has back tested successfully the Daily Ichimoku cloud and is now targeting the green rectangle area and the 100% extension of the first leg up. USA central bank is reacting to the effect on the markets by the corona-virus epidemic affecting Financial activity all over the world. This is expected to put a pressure on the dollar at least at first. If this weapon the FED chose is ineffective to support the markets, then we should see a collapse in EURUSD that will eventually bring price below 1.07.
Key short-term support is at 1.1050. Bulls do not want to see this level broken. We are bullish as long as price is above this level.
The material has been provided by InstaForex Company -
www.instaforex.com

Fatal error: Uncaught Exception: 12: REST API is deprecated for versions v2.1 and higher (12) thrown in /var/www/forex-winner.com/htdocs/wp-content/plugins/seo-facebook-comments/facebook/base_facebook.php on line 1039