Technical Market Overview:
After making a local top at the level of 1.2411 in form of a Shooting Star candlestick formation the market moved down towards the short-term trendline support and broke it recently. The market is coming off the overbought levels and the momentum is still neutral which might indicate that bears are ready to make another leg down. Traders should have this in mind, because of only a clear breakout above the level of 1.2411 will open the road towards the next technical resistance located at the level of 1.2504. It is worth to keep an eye on the current market situation.
Weekly Pivot Points:
WR3 - 1.2623
WR2 - 1.2518
WR1 - 1.2423
Weekly Pivot - 1.2315
WS1 - 1.2215
WS2 - 1.2101
WS3 - 1.2006
Trading recommendations:
The best strategy for current market conditions is to trade with the larger timeframe trend, which is down. All upward moves will be treated as local corrections in the downtrend. In order to reverse the trend from down to up, the key level for bulls is seen at 1.2505 and it must be clearly violated. The key short-term technical support is seen at the level of 1.2231 - 1.2224 and the key short-term technical resistance is located at the level of 1.2381. As long as the price is trading below this level, the downtrend continues towards the level of 1.1957 and below.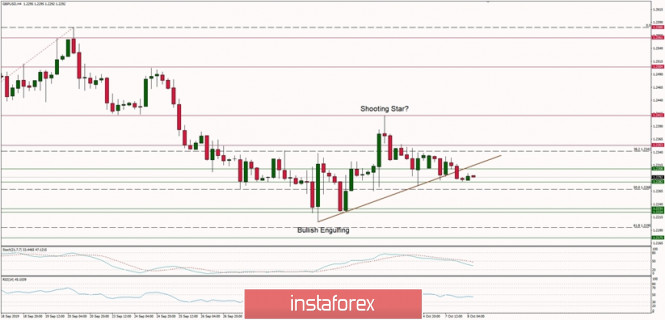 The material has been provided by InstaForex Company -
www.instaforex.com

Fatal error: Uncaught Exception: 12: REST API is deprecated for versions v2.1 and higher (12) thrown in /var/www/forex-winner.com/htdocs/wp-content/plugins/seo-facebook-comments/facebook/base_facebook.php on line 1039