EURUSD is trading above the key support of 1.18 and below the key short-term resistance of 1.1920. Trend remains bullish as price continues to trade inside the upward sloping channel as we have shown in previous posts.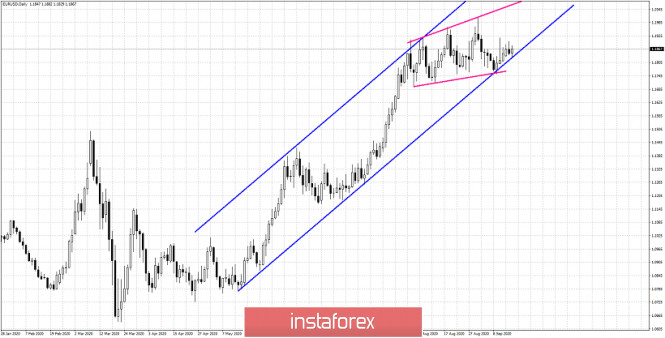 Blue lines - channel
EURUSD has support at 1.1830-1.18. Resistance is at 1.1920 and if broken then I expect price to move towards 1.2080-1.21. As long as price is inside the bullish channel we remain bullish. If support at 1.1830-1.18 fails to hold, I will be expecting a pull back towards 1.17 and maybe lower.
The material has been provided by InstaForex Company -
www.instaforex.com

Fatal error: Uncaught Exception: 12: REST API is deprecated for versions v2.1 and higher (12) thrown in /var/www/forex-winner.com/htdocs/wp-content/plugins/seo-facebook-comments/facebook/base_facebook.php on line 1039