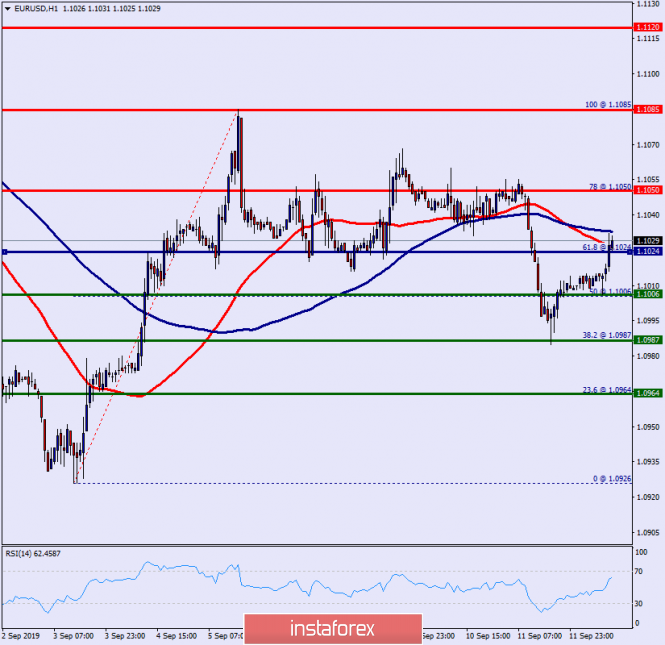 Overview:
The EUR/USD pair in the 1-hour time frame.
It is also worth noting that the price at 1.0987 will possibly form a strong support. Accordingly, saturation around 1.0987 to rebound the pair is likely to occur.
The market is going to start showing the signs of bullish market from the zone of 1.0987 and 1.1006.
Few days ago, the level of 1.0987 was broken to the upside, constituting a considerable demand level.
This is shown to us as the current price is in a bullish channel. According to the previous events, we expect that the EUR/USD pair will move between 1.0987 and 1.1100 in coming hours.
The depicted supprt level of 1.1006 acted as an important key level offering a valid buy entry. So, buy above the 1.1006 level with the targets of 1.1050,and 1.1085 today.
Conversely, stop loss should be placed above the low reached near the second support (1.0964).
The material has been provided by InstaForex Company -
www.instaforex.com

Fatal error: Uncaught Exception: 12: REST API is deprecated for versions v2.1 and higher (12) thrown in /var/www/forex-winner.com/htdocs/wp-content/plugins/seo-facebook-comments/facebook/base_facebook.php on line 1039