EURUSD has back tested the broken trend line resistance at 1.1690 and is now bouncing higher. What could this mean? What can we expect next from EURUSD? One thing is for sure. Next week I expect volatility to rise.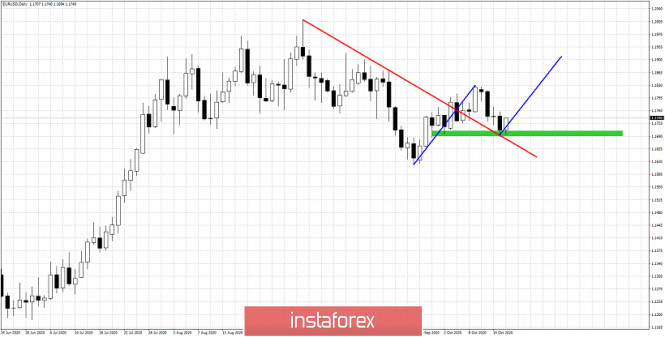 Red line -resistance (broken)
Green rectangle -support
Blue line- price projection path
EURUSD has broken the resistance trend line but pulled back right above for a back test. The green rectangle is at recent higher lows and is key support. For a bullish move towards 1.19 to be achieved, EURUSD needs to hold above 1.1690 support. Next resistance that needs to be broken is at 1.1770. As long as price holds above 1.1690 we expect to see price move higher.
The material has been provided by InstaForex Company -
www.instaforex.com

Fatal error: Uncaught Exception: 12: REST API is deprecated for versions v2.1 and higher (12) thrown in /var/www/forex-winner.com/htdocs/wp-content/plugins/seo-facebook-comments/facebook/base_facebook.php on line 1039