In the previous review, it is said that the USD/CHF pair overheated and gained more than 800 points of vertical line since February. The price reached an important range level of 1.0050 / 1.0100, where it even managed to have a roll back for a while. But the "bullish" interest does not recede and the quotation could not be fixed below the 0.9960 point, which a point of interest break can be seen.
What is happening now? The "Bulls" and "Bears" squeezed themselves into a box at the top of the range level 1.0050, and from the bottom point at 0.9960. Probably, it can be assume that the current turbulence will continue and it is recommended to take a position on the "fence", looking from the side on how the price itself will behave. Also, there is a potential overbought and the "bullish" mood of the bucks does not release all pairs, and whether the banquet will continue can only be answered by the market. From here, we follow the breakdown of the borders, our box, and then make a trade decision.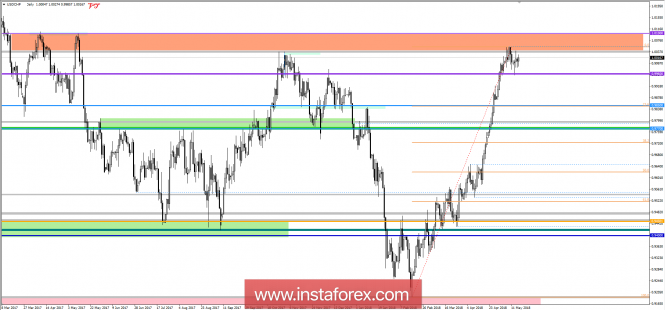 * The presented market analysis is informative and does not constitute a guide to the transaction.
The material has been provided by InstaForex Company -
www.instaforex.com

Fatal error: Uncaught Exception: 12: REST API is deprecated for versions v2.1 and higher (12) thrown in /var/www/forex-winner.com/htdocs/wp-content/plugins/seo-facebook-comments/facebook/base_facebook.php on line 1039