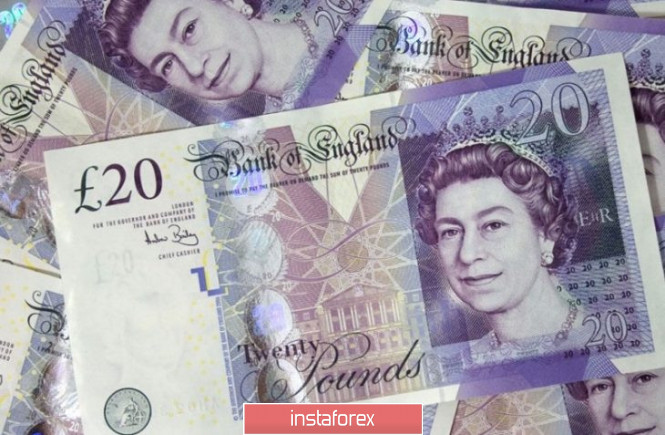 The British pound may soon experience the effect of dizzying fluctuations, currency experts at Citi are certain. In the next two to three months, the GBP/USD pair will drop to the level of 1.1700, and then will soar to 1.2500, analysts say.
The sharp ups and downs of the pound are largely due to the unstable economic and political situation in the UK. This primarily concerns the high likelihood of a "hard" Brexit, as well as other political risks, such as the formation of a Labour government after the general election. At the same time, macroeconomic statistics in the UK remains weak. Citi believes that only fiscal stimulus can support the pound and mitigate the economic blow in the event of a hard Brexit.
The British currency at the moment was between Scylla and Charybdis. There are two political scenarios, the implementation of which does not portend anything good to Great Britain. In the first case, if the Conservative Party, whose leader is Prime Minister Boris Johnson, wins the election, Britain's exit from the EU may occur without an agreement. Johnson's position on this issue has been known for a long time: he is a supporter of withdrawal from the European Union in any situation - with or without an agreement. In the case of the second scenario, there is a lower likelihood of a hard Brexit if the Labour Party wins the election, but the socialist agenda will be in the foreground, Citi said.
In the short term, the position of the British pound looks optimistic, analysts emphasize. They forecast active growth. This is confirmed by current quotes of the British currency: on Wednesday, September 11, the pound started at around 1.2353, and then traded in the range of 1.2361–1.2366.
However, the rise predicted by Citi experts will not last long. In the long term, the British currency is expected to decline. Citi currency strategists predict a pound decline to 1.1700 over the next three months. In the next 6-12 months, analysts expect the restoration of the British currency to the level of 1.2500.
The material has been provided by InstaForex Company -
www.instaforex.com

Fatal error: Uncaught Exception: 12: REST API is deprecated for versions v2.1 and higher (12) thrown in /var/www/forex-winner.com/htdocs/wp-content/plugins/seo-facebook-comments/facebook/base_facebook.php on line 1039