NZDUSD is trading at 0.6580 and our previous analysis for a head and shoulders pattern still holds. Price could still be forming the right hand shoulder and as long as price is below 0.6690-0.67 we prefer this bearish scenario.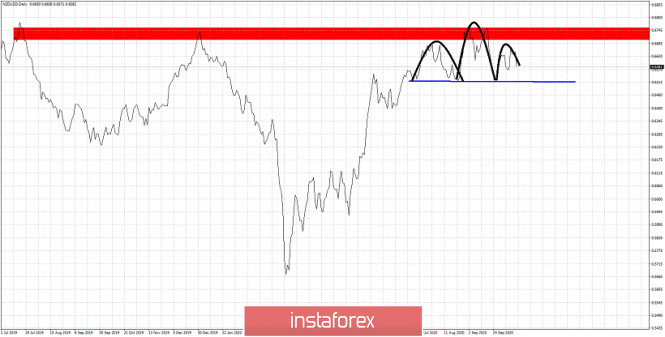 Red rectangle - major resistance
Black lines - head and shoulders pattern
Blue line -neckline support
NZDUSD has support at 0.6510 area. Failure to stay above this area will trigger the head and shoulders pattern and will give us target of 0.63. If price breaks above 0.67 we should then expect price to move for a higher high towards 0.68-0.69 area.
The material has been provided by InstaForex Company -
www.instaforex.com

Fatal error: Uncaught Exception: 12: REST API is deprecated for versions v2.1 and higher (12) thrown in /var/www/forex-winner.com/htdocs/wp-content/plugins/seo-facebook-comments/facebook/base_facebook.php on line 1039