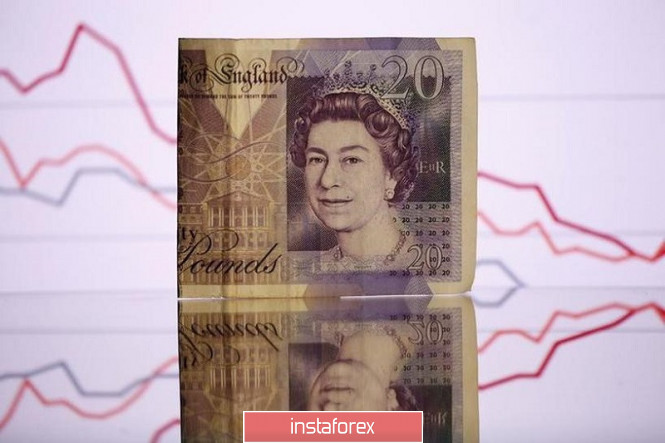 Every day, the forecast for the pound is getting worse. Today, quotes of the GBP/USD pair are below the important mark of 1.2480. The next target sellers of the sterling is a very strong technical support level of 1.2350.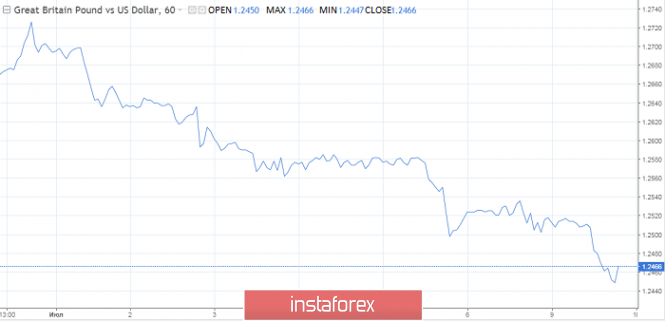 On Tuesday afternoon, quotes of the GBP USD pair were at 1.2466. The last time the British currency traded in this area was more than two years ago. Sterling also fell in tandem with the euro. All this happens because, at five minutes past hours, British Prime Minister Boris Johnson intends to part with the European Union by any means on October 31. His hawkish position reinforces concerns about a possible exit without a deal. Another contender for the premiership, Jeremy Hunt, is forced to adopt a similar political line. Now the competition between Johnson and Hunt is based on the competitive moment in the context of Brexit. This is unlikely to improve the mood against the pound.
Moody's has previously warned of a possible recession in the UK in the event of a "hard" scenario. A whole series of weak economic data came out, which caused a wave of concern about the decline in British GDP in the second quarter. The first assessment will be published on Wednesday. The next day, the Bank of England will publish its report on financial stability, which should help traders understand whether the central bank will consider the possibility of lowering rates after other global regulators to support the country's economy. Tomorrow's data is expected to confirm the presence of stagnation in Britain.
Where is the limit for the pound's decline?
Sterling's withdrawal below the $1.25 mark could become a kind of springboard for the lowest levels of the end of 2016 and the beginning of 2017 to be tested. We are talking about the $1.20 mark. Given the prospects for sharpening political rhetoric regarding an exit without a deal and the deterioration of economic realities, this may well happen.
"At this stage it is difficult to imagine a potential trigger that could lead to a change in the current "bearish" moods on the pound," the leading currency strategies of the MUFG share their assumptions.
Mark Carney said last week that the trade war and Brexit without a deal could drive the economy into depression and it could not cope without additional help. After these comments, investors increased interest rates on monetary policy easing in England.
Markets now include a 40% chance of a rate cut by the end of the year. Therefore, sterling lost another potential factor for support.
Goldman Sachs estimated that last week, hedge funds increased their bearish position on the pound by $1.2 billion, to $2 billion.
The material has been provided by InstaForex Company -
www.instaforex.com

Fatal error: Uncaught Exception: 12: REST API is deprecated for versions v2.1 and higher (12) thrown in /var/www/forex-winner.com/htdocs/wp-content/plugins/seo-facebook-comments/facebook/base_facebook.php on line 1039