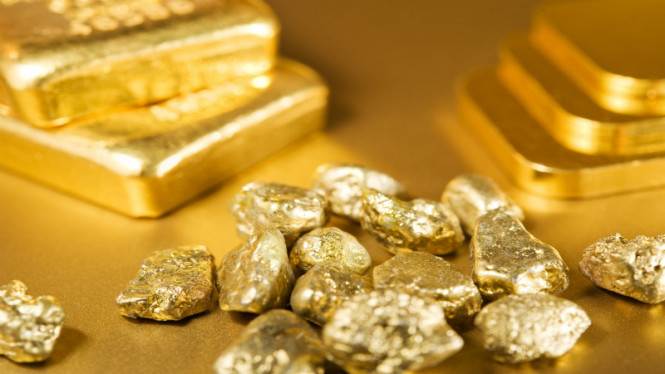 An example of global central banks that purchased gold in 2018, the record volume of gold over the past 50 years, was contagious.
Following them, exchange-traded funds and large speculators in the gold futures market began a massive buying of the precious metal.
According to the World Gold Council, in the first nine months of this year, the largest ETFs increased gold reserves by 368 tons. As of October 1, their total size amounted to 2.808 thousand tons, exceeding the 2012 historical record.
"The end of September turned into a real gold rush: gold funds recorded an inflow of funds from customers for 17 consecutive days, which has not been observed since the global crisis of 2008," Bloomberg reports.
Along with the US dollar and US government bonds, gold is in demand as a defensive asset.
Trade wars, geopolitical aggravations, a sharp slowdown in the global economy and the stupor of world trade are factors that, according to experts, are pushing investors into safe-haven assets.
"It is already clear that central banks, in an attempt to flood the fire with money, will launch" printing presses ". The ECB was able to hold out without emission for only 9 months and since October began to buy up assets, and the Federal Reserve announced the resumption of the operation to buy back treasury securities. Although Fed Chairman Jerome Powell urged not to call what is happening quantitative easing, it's obvious that this is a new and probably unlimited QE," said Raiffeisenbank analysts.
"Since the beginning of this year, gold has risen by 17%, leaving the corridor ($1100 – 1300), in which quotes have been for the past six years. The nearest target is $1700 per ounce, and next year the precious metal for the first time in history can reach the mark of $2000," Citigroup experts predict.
"In the 1970s, investments in gold hedged about 6% of global equity portfolios, now only 2.7%. This means that by historical standards, there remains a significant space for new money to flow into the market," Bank of America believes.
The material has been provided by InstaForex Company -
www.instaforex.com

Fatal error: Uncaught Exception: 12: REST API is deprecated for versions v2.1 and higher (12) thrown in /var/www/forex-winner.com/htdocs/wp-content/plugins/seo-facebook-comments/facebook/base_facebook.php on line 1039