Gold price is above $1,510 again after shaking both bulls and bears yesterday with a volatile trading day first reaching $1,535, then plummeting to $1,480 and closing at $1,501. As we said in our last post it is key for bulls to recapture $1,510 if they want to see price heading towards $1,550.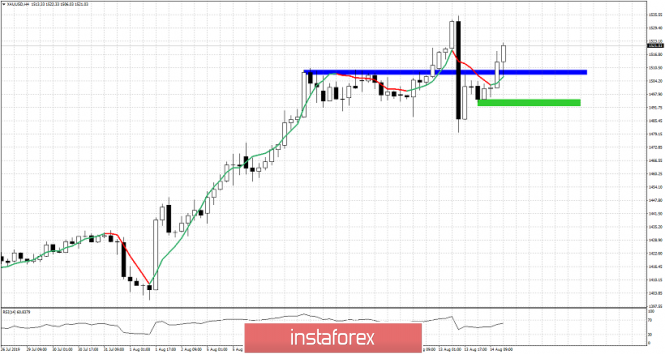 Blue rectangle - support (previous resistance)
Green rectangle - key support
Gold price has broken above the $1,510 level we pointed out as key yesterday after the fake break out. Gold bulls are in control as risk off in equity markets supports Gold despite strengthening Dollar. Trend remains bullish. Holding above $1,510 is key for the short-term trend. Key support for the bigger trend is at $1,494-90. Breaking below this level will open the way for a move lower towards $1,450 at least.
The material has been provided by InstaForex Company -
www.instaforex.com

Fatal error: Uncaught Exception: 12: REST API is deprecated for versions v2.1 and higher (12) thrown in /var/www/forex-winner.com/htdocs/wp-content/plugins/seo-facebook-comments/facebook/base_facebook.php on line 1039