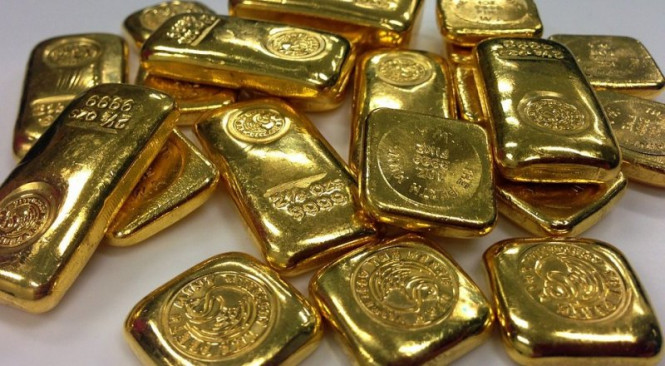 Positive dynamics were again noted on the precious metals market on Tuesday. Quotes are growing following the fundamental news.
Gold futures for December delivery gained 0.6%, which allowed them to move to the level of $1,975.4 per troy ounce. The level of support for the precious metal settled at around $1,944 per troy ounce, while resistance settled at $1,976.95 per troy ounce.
On Tuesday, the precious metal has all the prerequisites to start a rapid movement to the next high levels, which are about $2,250 per troy ounce and even more. At the very least, gold has solidified in the range of $1,925 to $ 1,930 per troy ounce and will be difficult to knock off that pedestal. Some correction that occurred in the precious metals market earlier was only a confirmation of the trend that was outlined for growth. And all the fundamental data that has been coming in recently indicate that investors are about to move to the safe haven of gold. Instability and uncertainty in the foreign exchange market and the oil market push participants to take more care of their assets, which only helps the precious metal.
The initial target for gold should be $ 2,100 per troy ounce. According to analysts' expectations, the metal will reach it in the coming months, and after that, it will move to the next strategic level of $ 2,250 per troy ounce almost without respite. It should be noted that the previous forecasts for the precious metals market almost completely corresponded to the real state of affairs, so in this case, there is no reason not to trust the experts' opinion.
Most likely, the main catalysts for the rise in the precious metals market will be the weakening of the US dollar, as well as the problems that have begun in the stock markets. If the fall in the securities market continues, you should prepare for a rally in the gold market.
Silver futures contracts for December delivery are up 1.07%. Their current level is located at around $27.648 per troy ounce.
Copper futures contracts for December delivery also gained 0.33%, allowing them to move to the area of $3.0747 per pound.
The material has been provided by InstaForex Company -
www.instaforex.com

Fatal error: Uncaught Exception: 12: REST API is deprecated for versions v2.1 and higher (12) thrown in /var/www/forex-winner.com/htdocs/wp-content/plugins/seo-facebook-comments/facebook/base_facebook.php on line 1039