Gold is at the major multi pivot support at the price of $1.481. The zone from $1.481-$1.476 would be critical for the direction of Gold. Watch for the price action reaction around this critical multi-pivot support .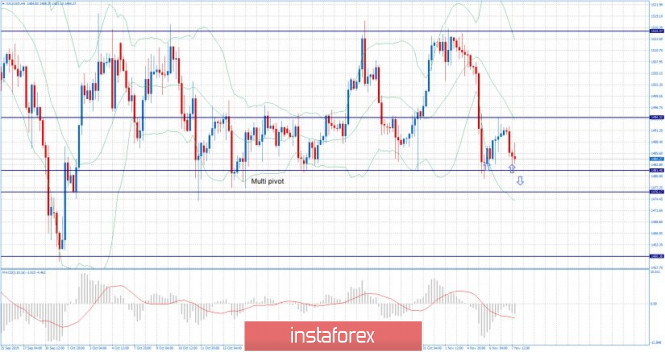 For the downside you would need:
I would like to see the breakout below $1.476 and consolidation after the breakout in order to confirm eventual test of $1.460 (main pivot low)
For the upside you would need:
I would watch for potential bull divergence on the lower frames in order to confirm potential upside rotation and test of $1.494.
MACD oscillator is showing decreasing moment on the most recent down movement.
The material has been provided by InstaForex Company -
www.instaforex.com

Fatal error: Uncaught Exception: 12: REST API is deprecated for versions v2.1 and higher (12) thrown in /var/www/forex-winner.com/htdocs/wp-content/plugins/seo-facebook-comments/facebook/base_facebook.php on line 1039