Gold has been trading sideways at the price of $1,500. Most recently, I found rejection of the important resistance cluster from $1,508. Downside potential is in play.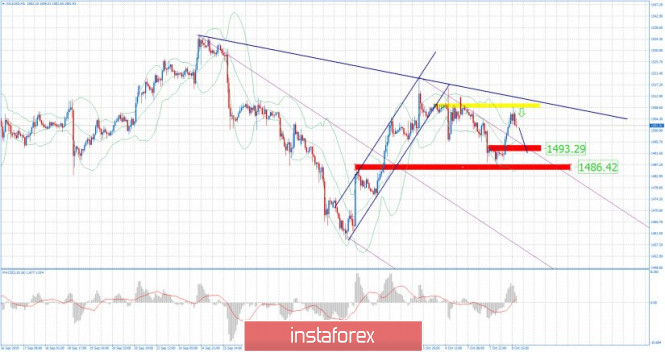 Purple lines – Downward channel
Purple falling line – Expected path
Red rectangles – Important support levels
Yellow Rectangle – Resistance zone
My advice is to watch for selling opportunities on the Gold since it is still in the downtrend. As long as the Gold is trading below the $1,510, I would prefer downside opportunities. Support levels are seen at $1,493 and $1,486.
The material has been provided by InstaForex Company -
www.instaforex.com

Fatal error: Uncaught Exception: 12: REST API is deprecated for versions v2.1 and higher (12) thrown in /var/www/forex-winner.com/htdocs/wp-content/plugins/seo-facebook-comments/facebook/base_facebook.php on line 1039