Gold did exactly what I expected yesterday and our upward target at the price of $1,518 has been reached. I found strong reaction from sellers of the key resistance at $1,518, which is sign that new down wave is possible and re-test of $1,483.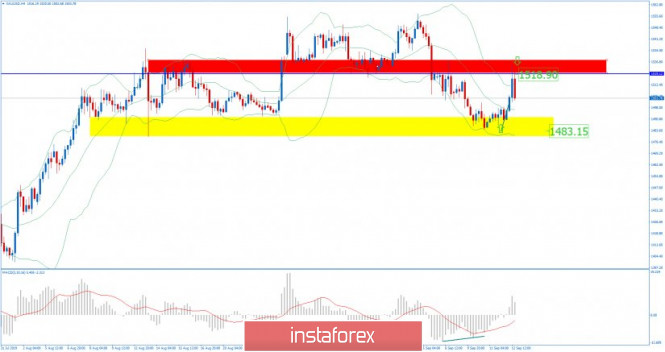 Red rectangle – Resistance cluster
Yellow rectangle – Support cluster
Gold got rejected of the strong resistance and there is chance for more downside. Test of the $1,483 is very likely to happen. The Gold is trading below two major levels. Support is seen at the price of $1,483 and resistance at $1,518. If the Gold breaks the level of $1,483, next downward level will be at $1,458. I wouldn't watch for long positions as long as the Gold is trading below the $1,520.
The material has been provided by InstaForex Company -
www.instaforex.com

Fatal error: Uncaught Exception: 12: REST API is deprecated for versions v2.1 and higher (12) thrown in /var/www/forex-winner.com/htdocs/wp-content/plugins/seo-facebook-comments/facebook/base_facebook.php on line 1039