GBP/USD – 4H.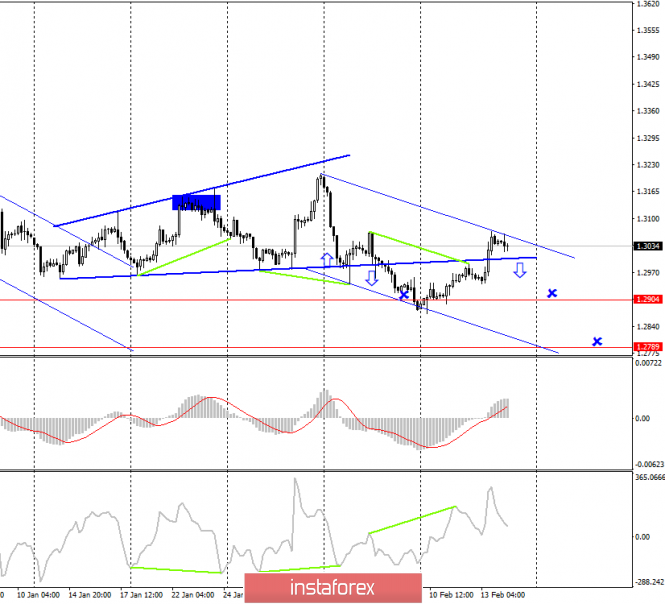 Good day, dear traders!
As seen on the 4-hour chart, the pound was easily fixed itself above the global correction line, however, a downward trend corridor was also formed, which now allows us to count on a reversal in favor of the US currency and the resumption of the fall in the direction of the original target levels of 1.2904 and 1.2789. Thus, fixing the pair's rate below the correction line will allow selling the pound. I still believe that the pound is prone to fall, but Friday's information background (the US reports on retail sales and industrial production) may affect the mood of traders. The growth of the pound can be continued if both reports from the US are weaker than forecasts. In the UK, economic data was not released yesterday and today.
Forecast for GBP/USD and trading recommendations:
The trading idea is to sell the pound with the targets of 1.2904 and 1.2789 when fixing quotes under the correction line (marked with a down arrow). If this condition is met, I recommend selling the pound/dollar pair again.
The material has been provided by InstaForex Company -
www.instaforex.com

Fatal error: Uncaught Exception: 12: REST API is deprecated for versions v2.1 and higher (12) thrown in /var/www/forex-winner.com/htdocs/wp-content/plugins/seo-facebook-comments/facebook/base_facebook.php on line 1039