GBPUSD despite making a higher high yesterday at 1.3209 is under heavy pressure today and is challenging important support levels. A move below 1.30-1.2970 would open the way for a move towards 1.27-1.25 area so this is a critical support level.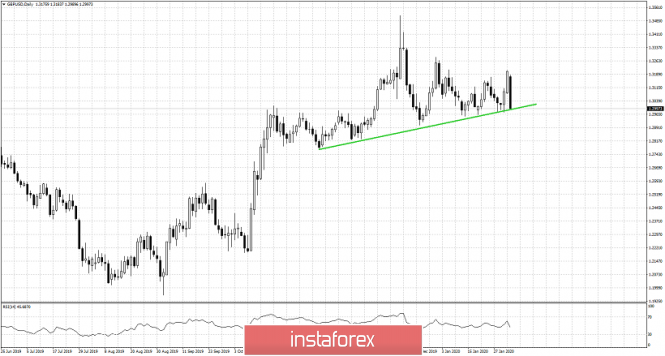 Green line - support trend line
The green trend line support has been a confirmed support level so many times over the past weeks. Today's bearish reversal candle leaves little hopes for holding above the trend line. However we still remain above it, confirming the importance of the trend line. My target is at 1.2745 and next at 1.2550 if we see a break of this support trend line.
The material has been provided by InstaForex Company -
www.instaforex.com

Fatal error: Uncaught Exception: 12: REST API is deprecated for versions v2.1 and higher (12) thrown in /var/www/forex-winner.com/htdocs/wp-content/plugins/seo-facebook-comments/facebook/base_facebook.php on line 1039