GBP/USD has been trading downwards as we expected. The price tested the level of 1.1615 with the strong downward momentum. We still expect more downside to come.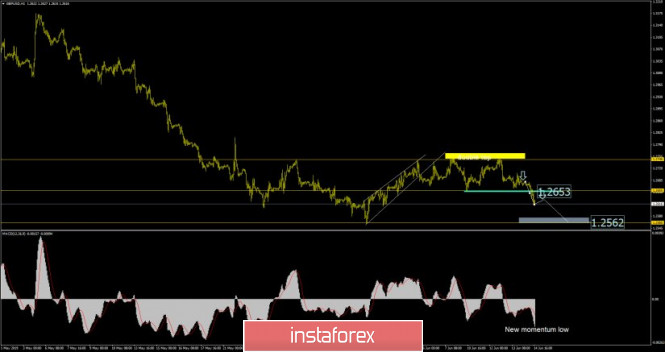 Blue rectangle – support became resistance (1.2653)
Gray rectangle- horizontal support (1.2562)
Key support at the price of 1.2653 is broken and now it became important resistance. The breakout happened with the good new momentum low on the MACD oscillator, which is great sign for further downside. As long as the GBP is trading below the 1.2653 we will watch only for selling opportunities. The important support is set at the price of 1.2562, this level can be great level to exit your short position if you are swing trader. So far, we didn't find any signs of reversal yet, which makes GBP safe for selling on rallies.
The material has been provided by InstaForex Company -
www.instaforex.com

Fatal error: Uncaught Exception: 12: REST API is deprecated for versions v2.1 and higher (12) thrown in /var/www/forex-winner.com/htdocs/wp-content/plugins/seo-facebook-comments/facebook/base_facebook.php on line 1039