Corona virus summary: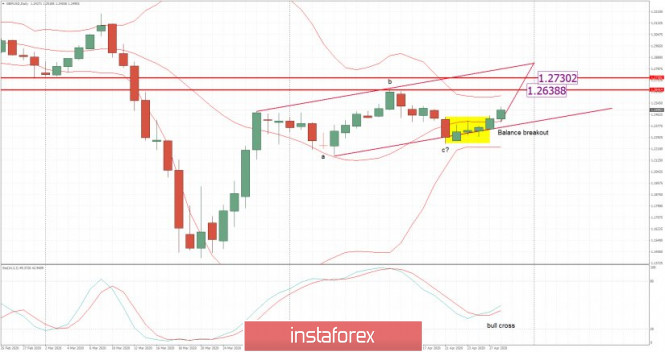 Technical analysis:
GBP/USD has been upwards as I expected yesterday. There is the strong breakout of the 3-day balance in the background, which is strong sign for the upside movement.
Trading recommendation:
The progress since my yesterday position is good and my advice is to keep long positions towards the main targets at 1,2640 and 1,2730
Resistance levels are set at the price of 1,2638 and 1,2730
Support level is set at 1,2410.
The material has been provided by InstaForex Company -
www.instaforex.com

Fatal error: Uncaught Exception: 12: REST API is deprecated for versions v2.1 and higher (12) thrown in /var/www/forex-winner.com/htdocs/wp-content/plugins/seo-facebook-comments/facebook/base_facebook.php on line 1039