GBP did exactly what I expected yesterday. The price went to test major support at the level of 1.2295 and found aggressive buyers, which is strong side for further upside movement. I still expect further upside and end of the downward correction.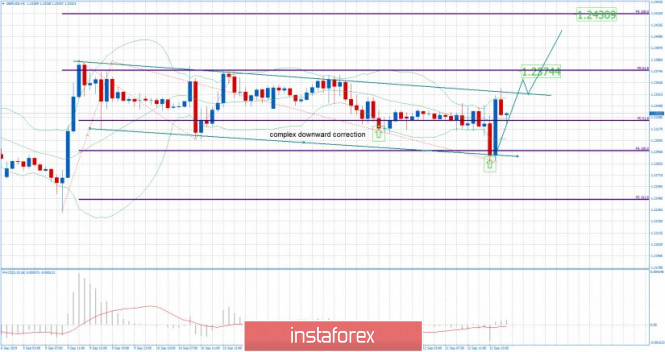 Green lines – Corrective channel
Purple horizontal lines – Resistance levels and upward targets
GBP is in complex corrective structure in my opinion and there is still chance for more upside. The momentum from September 9 is still active and it just question of the time when the new buyers will join and that upward movement will continue. Resistance levels are seen at 1.2375 and 1.2430. Major short term support level is set at 1.2295. MACD oscillator is not important at this point when GBP is correcting but it is going higher on the hourly time-frame.
The material has been provided by InstaForex Company -
www.instaforex.com

Fatal error: Uncaught Exception: 12: REST API is deprecated for versions v2.1 and higher (12) thrown in /var/www/forex-winner.com/htdocs/wp-content/plugins/seo-facebook-comments/facebook/base_facebook.php on line 1039