GBP/USD
The British pound traded in the range of 260 points on Monday, consolidating under the Fibonacci level of 238.2% on the daily scale chart. Today in the Asian session, the price went above this level on the growing Marlin oscillator with the clear intention to continue the correction. The first and most significant target is the 200.0% Fibonacci level at 1.1935. The price already tested this level on Friday.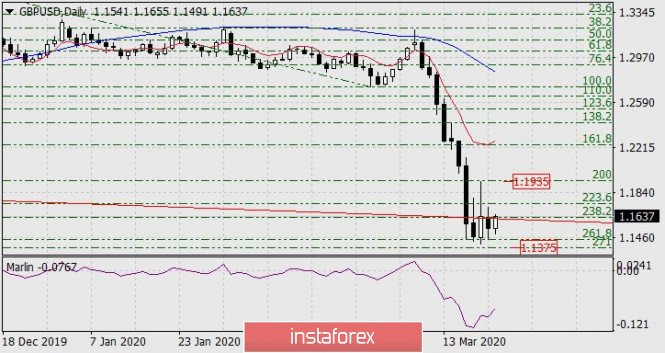 The MACD line approaches the target level of 1.1935 on the four-hour chart, which creates its significance. The signal line of the Marlin oscillator in the last two days has created a narrow consolidation (marked in gray) and it has gone up this morning, creating an impulse to increase the price.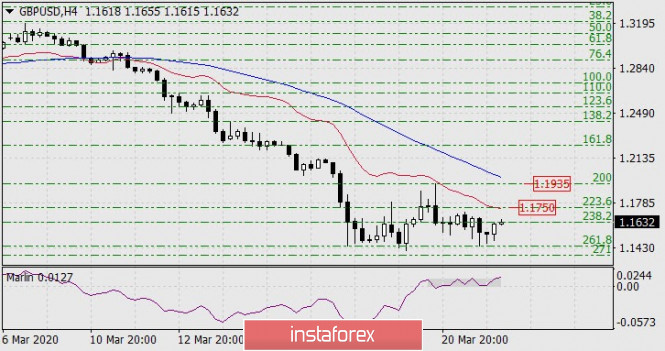 So, we are waiting for the correction growth of the British pound to continue to the designated goal of 1.1935, but also follow the intermediate level of 1.1750 at the Fibonacci level of 223.6%. At this level, there is a balance line (red indicator), which is a certain obstacle to price growth.
The material has been provided by InstaForex Company -
www.instaforex.com

Fatal error: Uncaught Exception: 12: REST API is deprecated for versions v2.1 and higher (12) thrown in /var/www/forex-winner.com/htdocs/wp-content/plugins/seo-facebook-comments/facebook/base_facebook.php on line 1039