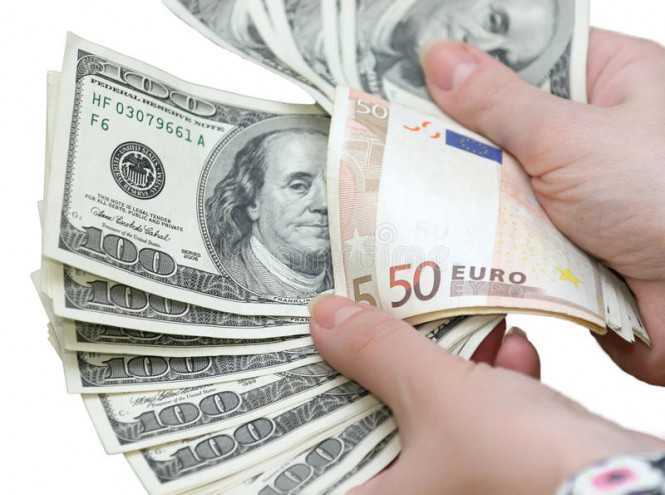 The epidemic of the novel virus COVID-19, which is rapidly spreading around the globe, dictates its rules to market participants. The world's largest economies are trying to adjust to the current situation. Likewise, the US Federal Reserve did not stand aside and made an unexpected decision to stimulate the American economy.
On Monday evening, March 23, the Fed announced new unprecedented measures to support the national economy amid the rapid spread of the coronavirus pandemic. The Open Market Operations Committee (FOMC) announced that the Fed will start buying unlimited amounts of government bonds and mortgage-backed securities. This week, the regulator is expected to acquire $375 billion in Treasuries and $250 billion in mortgage-backed bonds.
Under the current conditions, US Treasuries and mortgage-backed securities will be purchased in the amounts needed to support smooth market functioning and effective transmission of monetary policy to broader financial conditions and the economy, the Fed said. In addition, the regulator will establish new programs aimed at financing student loans, credit card loans, as well as providing loans to small and large businesses.
The Federal Reserve will also launch three new lending facilities, including its term asset-backed securities loan facility (TALF). Two other programs will provide support for corporate lending markets. One of them involves the allocation of funds for lending to large investment companies and providing transitional financing for the next 4 years. The second program is aimed at buying bonds issued by top-class companies and exchange-traded investment funds. According to preliminary estimates, the inflow of new cash to the US economy will exceed $1 trillion.
Earlier on Sunday, Democrats opposed a bill which introduced economy rescue package worth over $1 trillion, insisting that such measures were excessively expensive. However, due to the emergency caused by the large-scale COVID-19 epidemic, they had to agree to new stimulus measures.
This situation has triggered a sharp collapse of the greenback. The USD had been gaining ground amid falling stocks before the Fed announced its new lending programs. At the same time, experts fear that the actions taken by major central banks, aimed at increasing the liquidity in world markets, will turn out to be ineffective.
As for the European currency, it has advanced against its American counterpart. On Monday, the euro grew by 0.63% to 1.0776. However, the greenback remains the most preferred safe-haven asset during the COVID-19 pandemic. In the EUR/USD pair, the dollar keeps steadily strong. Besides, the greenback is likely to extend strength amid the new incentives introduced by the US regulator.
Analysts believe that the Fed's decision will directly benefit the American currency. Unlimited purchase of securities will help the US dollar stay afloat. After the coronavirus crisis calms down, it will be easier for the American currency and the US economy to recover quickly and return back to normal.
The material has been provided by InstaForex Company -
www.instaforex.com

Fatal error: Uncaught Exception: 12: REST API is deprecated for versions v2.1 and higher (12) thrown in /var/www/forex-winner.com/htdocs/wp-content/plugins/seo-facebook-comments/facebook/base_facebook.php on line 1039