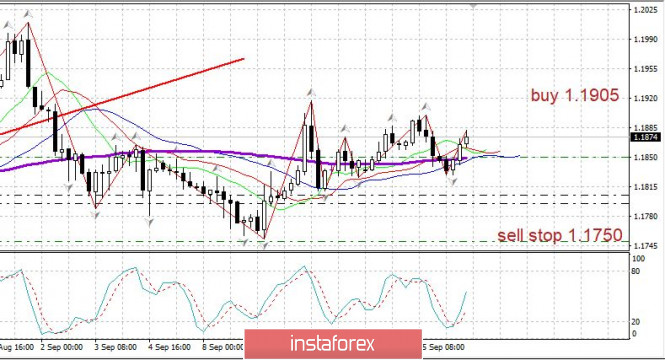 The EUR/USD pair prepares consolidation ahead of the Fed meeting scheduled at 18:00 UTC.
Upon the Fed's decision, the euro may grow which may break through the level of 1.1920 with the succeeding target to the level of 1.2000.
You may consider buying euro from 1.1905 with a stop at 1.1860.
In case of a full reversal down, sell from 1.1750.
The material has been provided by InstaForex Company -
www.instaforex.com

Fatal error: Uncaught Exception: 12: REST API is deprecated for versions v2.1 and higher (12) thrown in /var/www/forex-winner.com/htdocs/wp-content/plugins/seo-facebook-comments/facebook/base_facebook.php on line 1039