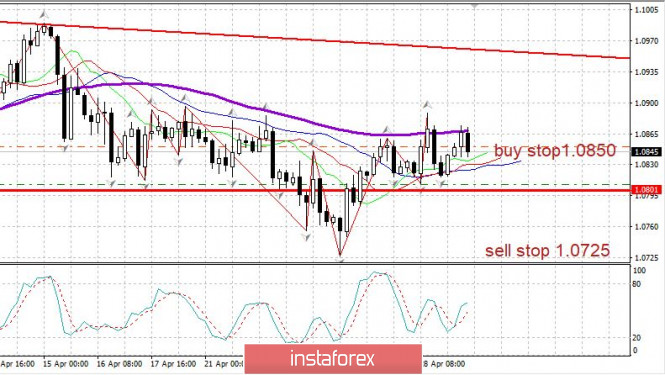 EURUSD:
The graph clearly shows how the euro rests for the third time in a row and can not go above 100 average on H4 (presented through the thick blue average in the picture). This is approximately a 16-day average.
The report on US GDP for the 1st quarter was released with a - 4.8%. It is hard to imagine how strong the fall will be in the next quarter since, in the 1st quarter, the crisis caught only 10 days in March. That being said, perhaps we can expect a drop in GDP by -20 to -30.
Today the Fed's decision on the rates is expected at 18:00 UTC.
You can keep purchases from 1.0850.
In case of a turn and fall to 1.0808, consider selling from 1.0808.
The material has been provided by InstaForex Company -
www.instaforex.com

Fatal error: Uncaught Exception: 12: REST API is deprecated for versions v2.1 and higher (12) thrown in /var/www/forex-winner.com/htdocs/wp-content/plugins/seo-facebook-comments/facebook/base_facebook.php on line 1039