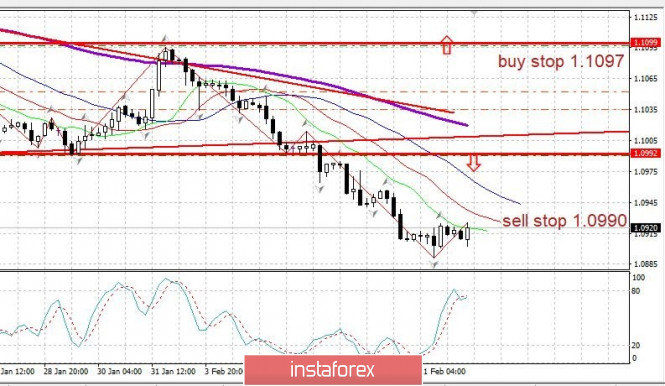 Main news:
Eurozone: eurozone output sharply fell to 4-year lows. This is bad for the euro.
US: the election race begins. If everything is clear with the Republican candidate - Trump is running for the second term, then the Democratic candidate is just beginning to clear up.
The first primaries were held - in New Hampshire: Sanders won with a small margin while Pete Buttigieg was in second.
Sensation: Warren and Biden, who were considered favorites for a long time, remained far behind.
This is not Sanders' final victory. of course. but a very serious claim that Sanders will be a candidate.
Sanders is very left-wing. He is a firm supporter of free medicine and free education.
The battle will be interesting.
EURUSD: the euro remains under pressure after weak data on the eurozone economy.
We keep selling from 1.0990.
The material has been provided by InstaForex Company -
www.instaforex.com

Fatal error: Uncaught Exception: 12: REST API is deprecated for versions v2.1 and higher (12) thrown in /var/www/forex-winner.com/htdocs/wp-content/plugins/seo-facebook-comments/facebook/base_facebook.php on line 1039