EURUSD seemed ready for a bigger bounce yesterday towards 1.0930 or even 1.10 but bulls are not showing real signs of strength. Although price is above the tenkan-sen, the kijun-sen is still unreachable.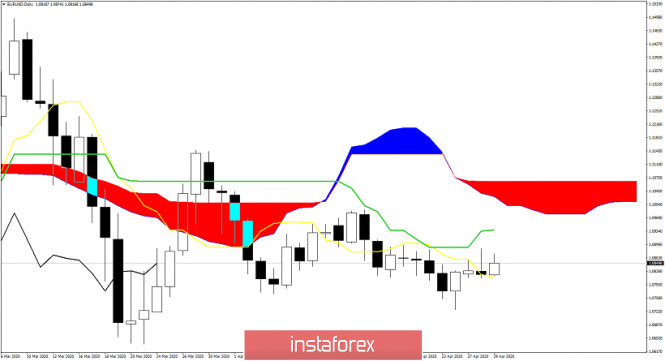 It is important for bulls to break above the kijun-sen (green line indicator) in order to hope for a bounce towards the cloud resistance. Daily trend remains bearish in Ichimoku cloud terms. However if we look at the technical picture of the 4hour chart we observe a possible bullish pattern.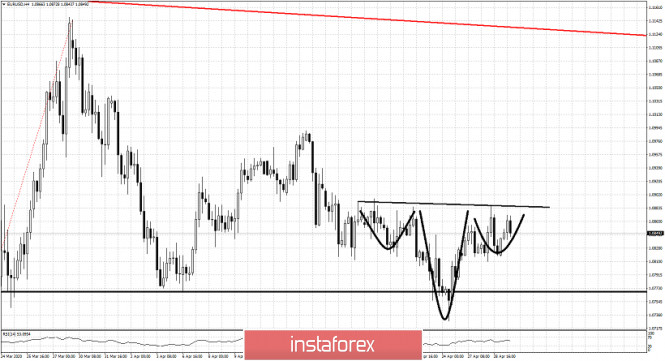 Black lines - Head and Shoulders pattern
EURUSD as can be seen in the 4 hour chart above, is forming an inverted Head and Shoulders pattern. This pattern is activated on a break above 1.0890-1.09. A clear break above this level will open the way for a bigger bounce towards 1.1050. Support is at 1.0810. Therefore a failure to hold above 1.08 will confirm that bears are stepping back in and taking control of the trend. Target remains around 1.06 as we explained in previous posts. No trend change yet.
The material has been provided by InstaForex Company -
www.instaforex.com

Fatal error: Uncaught Exception: 12: REST API is deprecated for versions v2.1 and higher (12) thrown in /var/www/forex-winner.com/htdocs/wp-content/plugins/seo-facebook-comments/facebook/base_facebook.php on line 1039