EURUSD price saw another rejection at the 1.1280 area and a strong bearish pull back towards 1.12 support. So far support holds but time is running out. Soon we will have a strong breakout with a clear signal. The end of this sideways move is near.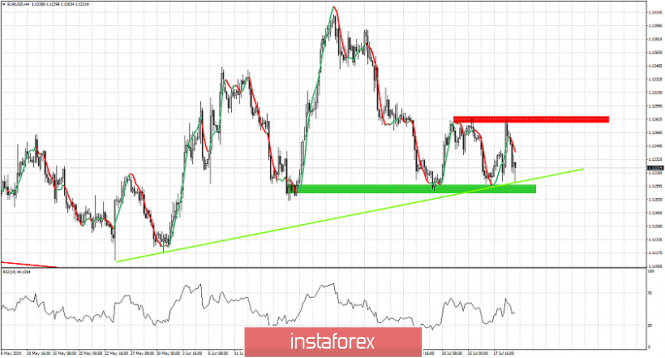 Green rectangle - support
Green line - major trend line support
Red rectangle - major resistance
EURUSD made a strong move higher as expected towards 1.1280. Price got rejected and a triple top has been formed there. Resistance has been confirmed at 1.1280-1.13 area. Next time EURUSD visits this area we will have a break out...there will not be a fourth time rejection. Support at 1.12 remains valid. Price has reached 1.12 three times and each time price has bounced. Again I do not expect to see price test 1.12-1.1180 for the fourth time. A break below 1.12 will most probably be real next time if it occurs and it will accelerate selling pressures towards 1.11-1.10. Price continues to trade inside this trading range so traders need to be very cautious. I expect this sideways trend to end soon.
The material has been provided by InstaForex Company -
www.instaforex.com

Fatal error: Uncaught Exception: 12: REST API is deprecated for versions v2.1 and higher (12) thrown in /var/www/forex-winner.com/htdocs/wp-content/plugins/seo-facebook-comments/facebook/base_facebook.php on line 1039