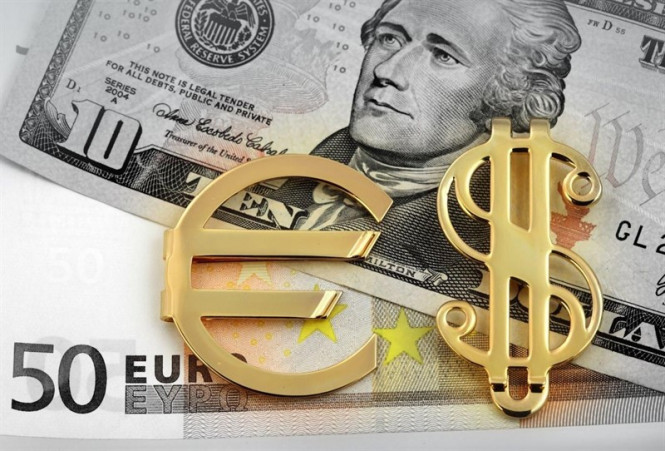 This week promises to be interesting. The presence in the economic calendar of such important events as the meetings of the Federal Reserve and the ECB, as well as the release of releases on US and European GDP for the first quarter, can count on serious movements in the EUR / USD pair.
Although investors do not expect to hear anything new from the US Central Bank, this does not mean that the regulator has nothing to say. In March, Fed Chairman Jerome Powell spoke about the V-shaped recovery of the US economy, so traders will be closely monitoring the change for a change in his outlook.
Market participants are also worried about the further change in the scale of American QE. The intention of the Federal Reserve to follow the path of unlimited purchases of treasury and mortgage bonds resulted in an increase in the volume of transactions with treasuries to $ 75 billion per day. At the end of April, the figure dropped to $ 10 billion a day, but this is still quite an impressive figure and allows us to expect the Fed to expand its balance from the current $ 6 trillion to $ 8 - 11 trillion.
It should be noted that the American Central Bank entered uncharted territory and now faces a number of risks due to the colossal monetary stimulus. What if individual lending programs do not work? Will the White House's occasional desire to give instructions to the Fed become a habit? Will the Central Bank's selective approach to borrowers undermine its credibility? The Fed now mainly provides assistance to large companies that regularly work with capital markets.
In turn, ECB is faced with problems such as the threat of violating the integrity of the eurozone and the weakness of the banking system in the region. The currency exchange bloc is more dependent on bank lending than the United States, where the bond market plays an important role.
At the same time, both the American and the European Central Banks are forced to save the economies affected by the outbreak of the coronavirus. According to forecasts by Reuters experts, Eurozone GDP will decrease by 3.2%, and its US counterpart - by 4% in the first quarter. But by the end of 2020, the economy of the Old World runs the risk of plunging by 8.4%, and US GDP - by 6.4%.
The EUR / USD pair is trading in the range of 1.0740–1.0900 for the second week, from which it can only be withdrawn by the expansion of European QE by €500 - 1000 billion. Without it, the pair will continue to focus on US stock indexes and wait for the decision of the Eurogroup on fiscal stimulus.
The material has been provided by InstaForex Company -
www.instaforex.com

Fatal error: Uncaught Exception: 12: REST API is deprecated for versions v2.1 and higher (12) thrown in /var/www/forex-winner.com/htdocs/wp-content/plugins/seo-facebook-comments/facebook/base_facebook.php on line 1039