Prior month came in at -1.1%
Inventory to sales ratio 1.33 months vs. 1.37 months prior
Business sales rise 3.2% vs. 8.6% last month (revised from 8.4%)
Retail inventories ex auto's unrevised at 0.6%
Further Development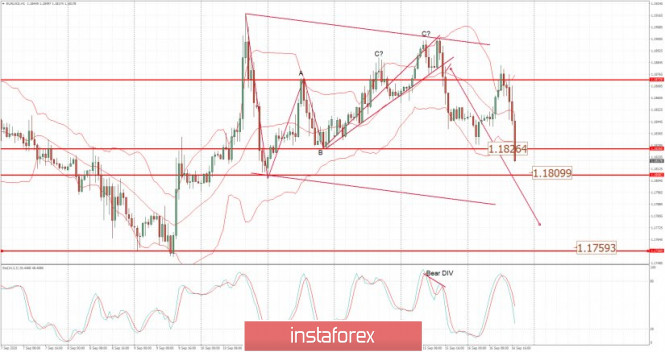 Analyzing the current trading chart of EUR, I found that EUR has been trading downside and reached both our targets from yesterday at the price of 1,1825 and 1,1810.
Due to strong downside momentum, I see possibility for test of the third downward target at 1,1760.
1-Day relative strength performance Finviz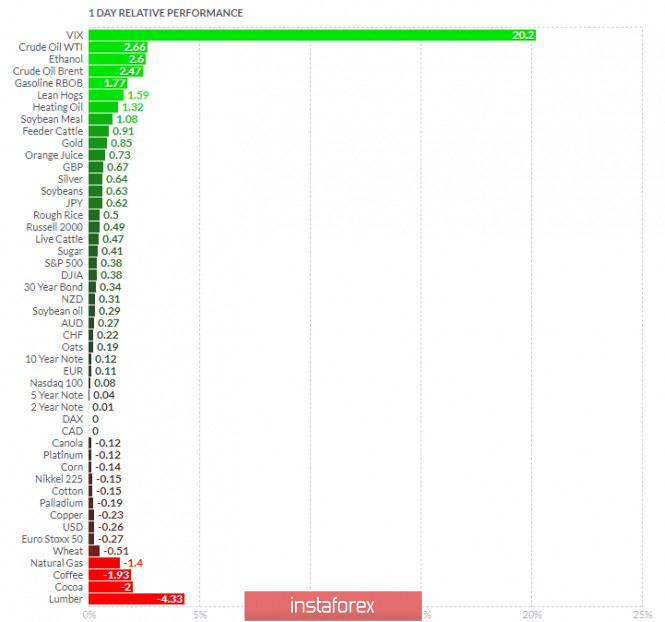 Based on the graph above I found that on the top of the list we got VIX and Crude Oil today and on the bottom Lumber and Coffee.
EUR is trading negative today and the momentum is strong to the downside....
Key Levels:
Resistance: 1,1830
Support levels: 1,1760..
The material has been provided by InstaForex Company -
www.instaforex.com

Fatal error: Uncaught Exception: 12: REST API is deprecated for versions v2.1 and higher (12) thrown in /var/www/forex-winner.com/htdocs/wp-content/plugins/seo-facebook-comments/facebook/base_facebook.php on line 1039