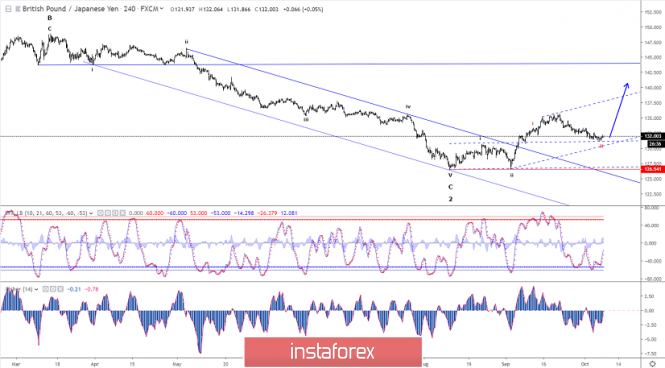 GBP/JPY is currently testing short-term important resistance at 132.05. A clear break above here will indicate that red wave ii likely complete with the test of 131.20 and red wave iii higher towards 139.15 already is developing.
To confirm that red wave ii has completed, we need a break above resistance at 132.55. A break above here will signal a continuation higher to the former peak at 135.75 on the way higher to 139.15.
That said, we also need to stress that as long as resistance at 132.55 is able to cap the upside, a final dip lower to 130.78 remains a possibility, but the odds for this outcome has decreased significantly.
R3.132.89
R2: 132.55
R1: 132.25
Pivot: 132.08
S1: 131.70
S2: 131.49
S3: 131.20
Trading recommendation:
We are long GBP from 131.25 and we will raise our stop to 131.00
The material has been provided by InstaForex Company -
www.instaforex.com

Fatal error: Uncaught Exception: 12: REST API is deprecated for versions v2.1 and higher (12) thrown in /var/www/forex-winner.com/htdocs/wp-content/plugins/seo-facebook-comments/facebook/base_facebook.php on line 1039