Today, the pair is trading within the formed accumulation zone. This indicates an equal probability of both growth and decline. Deals from significant support and resistance zones come to the fore. The support remains WCZ 1/2 109.96-109.80. As long as the pair is trading above it, the probability of updating the weekly and monthly highs is above 70%.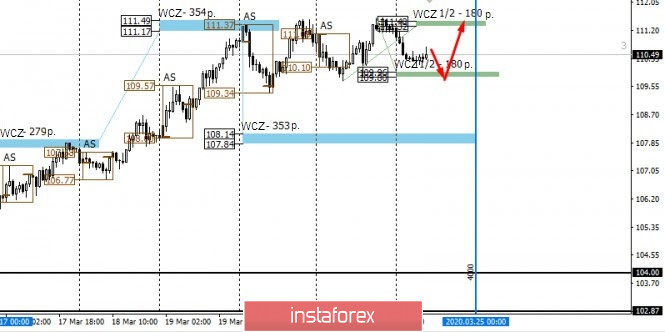 Working within the accumulation zone also makes it possible to sell the instrument from the WCZ 1/2 111.48-111.32.
An alternative fall model will develop if the closing of today's trading occurs below the level of 109.80. This will open the way for a fall to the weekly CZ of 108.36-108.05. Work in the downward direction will become the main activity in the second half of the week.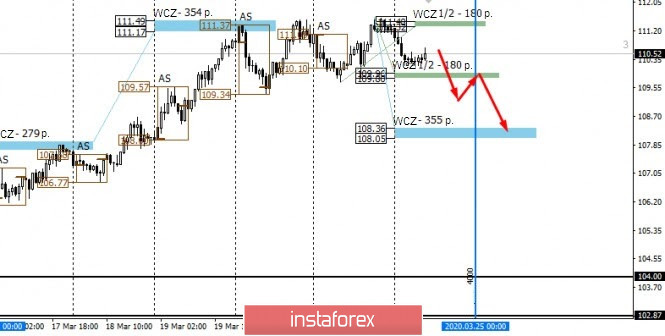 Daily CZ - daily control zone. A zone formed by important data from the futures market that changes several times a year.
Weekly CZ - weekly control zone. The zone formed by important marks of the futures market, which change several times a year.
Monthly CZ - monthly control zone. A zone that reflects the average volatility over the past year.
The material has been provided by InstaForex Company -
www.instaforex.com

Fatal error: Uncaught Exception: 12: REST API is deprecated for versions v2.1 and higher (12) thrown in /var/www/forex-winner.com/htdocs/wp-content/plugins/seo-facebook-comments/facebook/base_facebook.php on line 1039