The upward movement on the pair has moved into the medium-term but still remains corrective in relation to the March fall. The next growth target is weekly CZ 0.6097-0.6079. The probability of achieving this goal is 70%.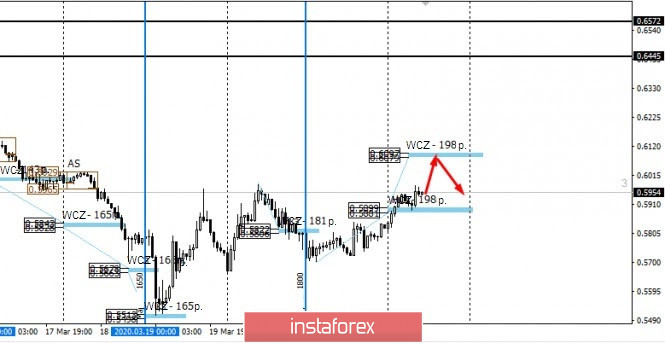 If the pair goes beyond Friday's maximum and fixes higher, this will be the first signal for a possible break in the downward momentum.
An alternative model will develop if the closing of today's trading occurs below the opening. This will create conditions for the formation of a daily absorption pattern. The probability of a downward movement varies within 25%, which makes sales from current levels unprofitable.
Daily CZ - daily control zone. A zone formed by important data from the futures market that changes several times a year.
Weekly CZ - weekly control zone. The zone formed by the important marks of the futures market, which change several times a year.
Monthly CZ - monthly control zone. A zone that reflects the average volatility over the past year.
The material has been provided by InstaForex Company -
www.instaforex.com

Fatal error: Uncaught Exception: 12: REST API is deprecated for versions v2.1 and higher (12) thrown in /var/www/forex-winner.com/htdocs/wp-content/plugins/seo-facebook-comments/facebook/base_facebook.php on line 1039