The fall of the first days of the current week can be considered corrective since the defining support zone of the WCZ 1/2 0.6716-0.6710 was not reached. The test of this zone will allow you to get the most favorable prices for the purchase of the instrument. The growth target is the weekly CZ 0.6804-0.6792. The range of growth is sufficient for the risk-to-profit ratio to be above 1:3.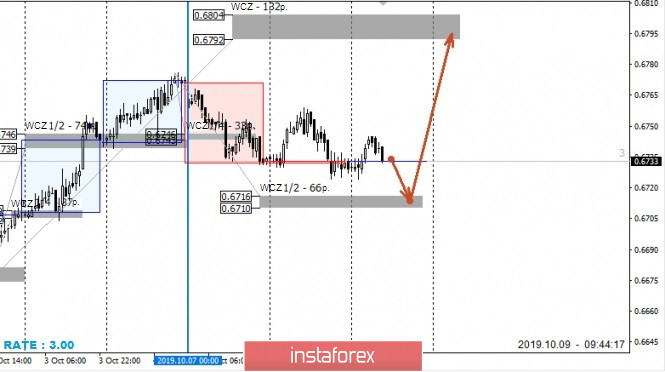 Work in the upward direction is a priority, so the reversal bearish model should be considered as an alternative. It will develop if the closing of today's trading occurs below the level of 0.6710. This will cancel the purchases and allow tomorrow to consider the sales of the instrument. The purpose of the downward movement will be the minimum of September.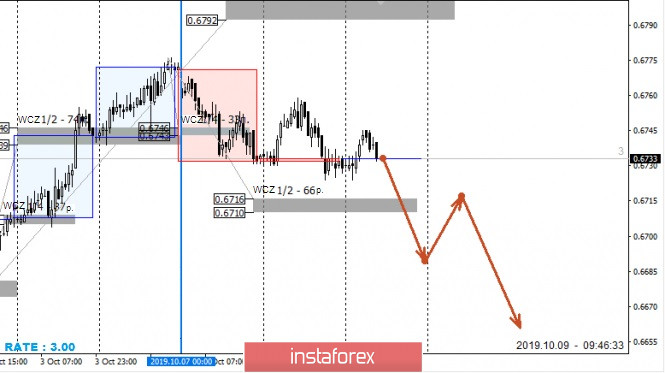 Daily CZ – daily control zone. An area formed by important data from the futures market that changes several times a year.
Weekly CZ – weekly control zone. The zone formed by the important marks of the futures market, which change several times a year.
Monthly CZ – monthly control zone. An area that reflects the average volatility over the past year.
The material has been provided by InstaForex Company -
www.instaforex.com

Fatal error: Uncaught Exception: 12: REST API is deprecated for versions v2.1 and higher (12) thrown in /var/www/forex-winner.com/htdocs/wp-content/plugins/seo-facebook-comments/facebook/base_facebook.php on line 1039