BTC News: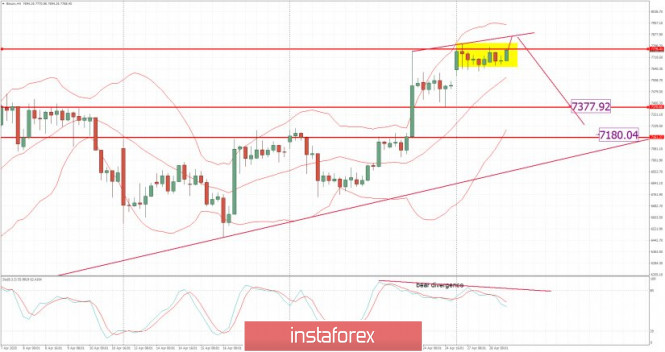 A Chinese municipality has formally requested Beijing's permission to allow it to offer surplus electricity to the region's "blockchain industry" – believed to be code for bitcoin (BTC)miners. The move could have potential knock-on effects for the wider crypto community, and could see potentially reduce BTC mining costs in the lead-up to the next bitcoin halving event.
Technical analysis:
Trading recommendation:
My advice is to watch for selling opportunities due to test of the resistance and bearish divergence on the Stochastic oscillator in the background, which is sign that buyers are losing the power.
Resistance levelis set at the price of $7,800 and $8,000
The material has been provided by InstaForex Company -
www.instaforex.com

Fatal error: Uncaught Exception: 12: REST API is deprecated for versions v2.1 and higher (12) thrown in /var/www/forex-winner.com/htdocs/wp-content/plugins/seo-facebook-comments/facebook/base_facebook.php on line 1039