Corona virus news: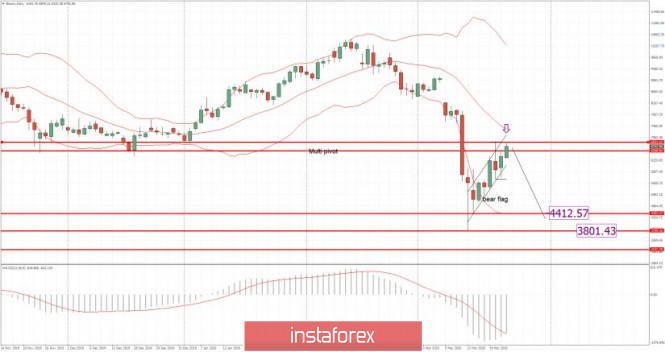 Italian and Spanish PMIs will be published on 1-3 April but today's flash releases already confirm that the economic slump will be worse than in core countries, and much deeper than during the Global Financial Crisis.
Technical analysis:
BTC has been trading upwards. The price is again near the important resistance pivot levels at $7.000. I still expect potential downside movement towards the levels at $4.400 and $3.800.
Watch for potential selling opportunities in case of the breakout of the bearish flag pattern on the daily time-frame.
MACD oscillator is showing downside momentum and falling slow line, which is sign that sellers are in control on the mid-term prospective.
Resistance levels are found at the price of $7.000 and $7.300.
Support levels are set at the price of $4.412 and $3.800
The material has been provided by InstaForex Company -
www.instaforex.com

Fatal error: Uncaught Exception: 12: REST API is deprecated for versions v2.1 and higher (12) thrown in /var/www/forex-winner.com/htdocs/wp-content/plugins/seo-facebook-comments/facebook/base_facebook.php on line 1039