Bitcoin 1H time-frame: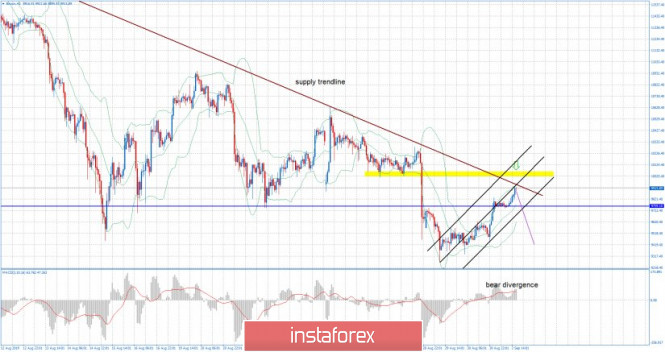 Yellow rectangle – Major resitance
Pink trendline – Expected path
Brown trendline – Supply-Resitance trendline
Bitcoin on the 1-hour is testing the key supply trend line. I do expect potential end of the upward correction in near future. I didn't find any major reversal activity in the background and that is why I still see more potential for the downside. Major resistance is set at the price of $10,000. I also found the bearish divergence in creation on the MACD oscillator, which is another indication for the further downside.
Bitcoin Forecast and recommendations for traders:
Bitcoin is in overall consolidation phase but most recently I found test of the major resistance, which is sign that there is chance for more downside and potential of $9,727 or $9,106. Thus, I recommend selling crypto currency with a target of $9,270, with a Stop Loss level of $10,700.
The material has been provided by InstaForex Company -
www.instaforex.com

Fatal error: Uncaught Exception: 12: REST API is deprecated for versions v2.1 and higher (12) thrown in /var/www/forex-winner.com/htdocs/wp-content/plugins/seo-facebook-comments/facebook/base_facebook.php on line 1039