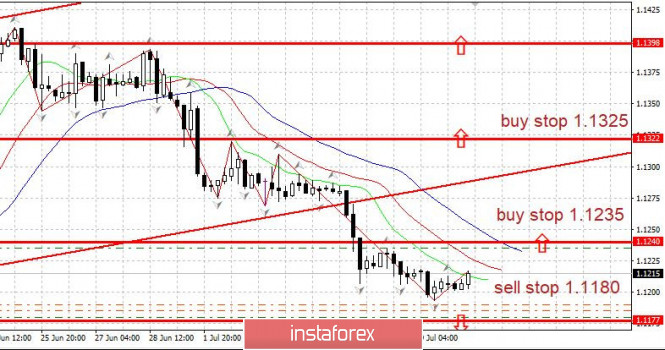 On Wednesday (and then on Thursday) - the Fed chairman's report in Congress at 12:00 London time.
The main question is whether the Fed will cut rates.
The market expects that the Fed will reduce the rate in July by 0.25% - but the question is whether it will be a one-time cut.
EURUSD: If the Fed chairman confirms plans to reduce the rate, the euro will increase.
From the point of view of technical analysis, it is possible to buy at a break above 1.1235 and further, from 1.1325.
In case of a downward reversal, you can sell from 1.1180.
The material has been provided by InstaForex Company -
www.instaforex.com

Fatal error: Uncaught Exception: 12: REST API is deprecated for versions v2.1 and higher (12) thrown in /var/www/forex-winner.com/htdocs/wp-content/plugins/seo-facebook-comments/facebook/base_facebook.php on line 1039