AUDUSD is trading inside a trading range between 0.6820-0.6735. Soon a break out above this range will most probably give a 150 pip move towards the breakout direction.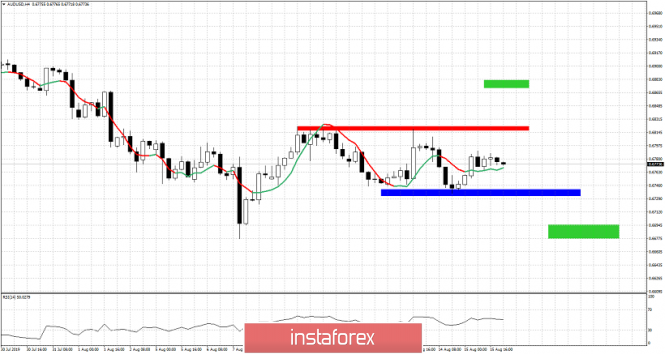 Green rectangles - target
Blue rectangle - support
Red rectangle - resistance
AUDUSD is mainly moving sideways. As long as this situation remains the same, we remain neutral waiting for a signal. Short-term resistance levels are found at 0.6790 and at 0.6820. Support is found at 0.6735. Buying near support and selling near resistance levels could prove to be profitable if price continues to swing like that.
The material has been provided by InstaForex Company -
www.instaforex.com

Fatal error: Uncaught Exception: 12: REST API is deprecated for versions v2.1 and higher (12) thrown in /var/www/forex-winner.com/htdocs/wp-content/plugins/seo-facebook-comments/facebook/base_facebook.php on line 1039