Corona virus summary: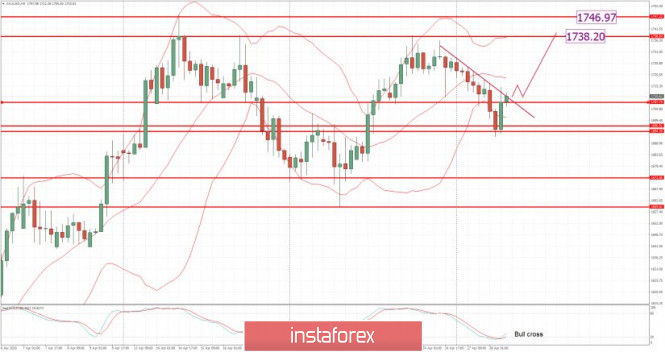 Europe's largest economy shrank by 1.9% in the first three months of 2020
British energy giant BP recorded a $4.4bn net loss in the first quarter
down from a profit after tax of $2.9bn in the first quarter of 2019
Technical analysis:
Gold has been downwards. The prie tested the level of $1,694 but i rejected strongly from our support at the price of $1,695.I see potential for the upside movement and test of the $1,738-$1,746.
Trading recommendation:
Resistance levels are set at the price of $1,738-$1,746.
The material has been provided by InstaForex Company -
www.instaforex.com

Fatal error: Uncaught Exception: 12: REST API is deprecated for versions v2.1 and higher (12) thrown in /var/www/forex-winner.com/htdocs/wp-content/plugins/seo-facebook-comments/facebook/base_facebook.php on line 1039